Best DSLR cameras for Photography
Whether you need the best camera for photography as a hobby, for a professional portfolio or your family photo album, these 10 good cameras for taking pictures are the models you can buy no matter what budget you have.
Best Cameras for Photography
I reviewed the cameras according to their picture quality, build quality, shooting speed, ergonomics and popularity among photographers. All these models are good cameras for photography where one camera body has the perfect number of megapixels, a huge dynamic range, etc. Compare these 10 models and choose the best photography camera for your photographic style.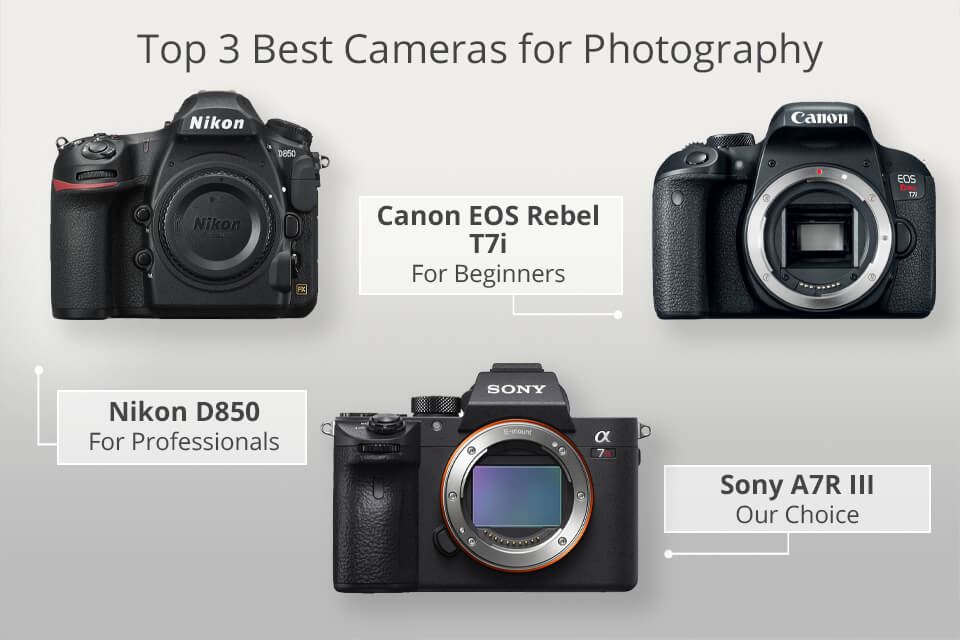 ---
1. Sony A7R III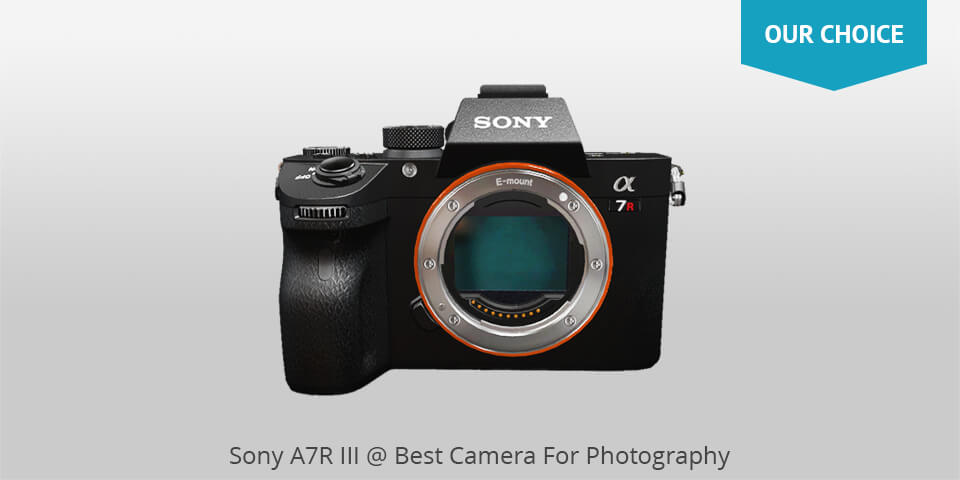 Buy for $3200 on Amazon
What I really like in this mirrorless camera body is its speed of 10 frames per second, improved work in poor lighting conditions, a built-in stabilizer and a battery that isn't worse than in SLR cameras. This is one of the best photography cameras that has the widest dynamic range not only at the minimum, but also at relatively high ISO. You can take amazing night photos that can be published in high resolution. All these advantages are combined with its compact size, good variety of lenses and the resolution of the matrix support.
Photo by Sony A7RIII
---
2. Nikon D850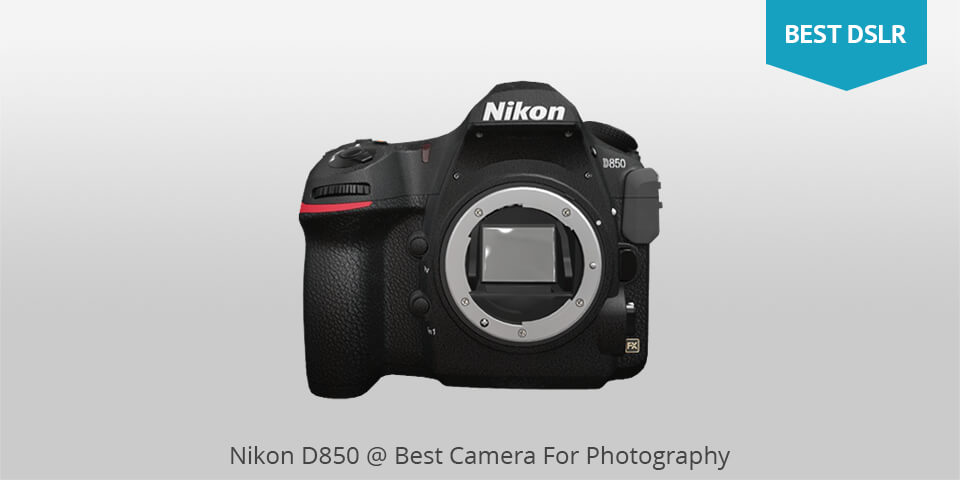 Buy for $3200 on Amazon
The Nikon D850 is the best camera for professional photography. The autofocus system is one of the best among all the existing camera bodies at this price range. Seven fps shooting speed makes this camera even more versatile than its predecessor, the D810. It's especially important that the Nikon D850 is the first high-class DSLR equipped with a flip touch screen. The camera runs longer on a single battery charge, which is perfect for studio photography.
Photo by Nikon D850
---
3. Canon EOS 5D Mark IV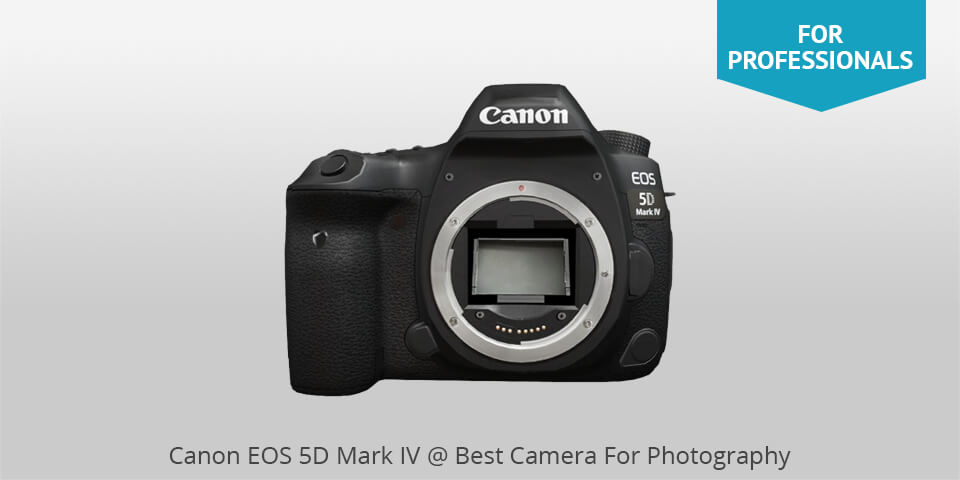 Buy for $2800 on Amazon
The next variant of the best camera for photography is designed by another world-famous photography equipment brand – Canon. This really multi-purpose camera body can be successfully used for fashion photography, landscape, portrait and even for reportage shooting. It is referred as the best photography camera among the full-frame cameras in terms of versatility. All disadvantages of the EOS 5D Mark III are appropriately fixed in the new version. So, we can enjoy the new sensor with a wider dynamic range and more correct handling of details, even in dark areas of the shot.
Recommended camera lens:
Canon EF 24-70mm f / 2.8L USM
This sharp lens will be a perfect partner to the Canon EOS 5D Mark IV. It has f/2.8 in the entire zoom range and a very low level of distortion. Vignetting is noticeable only at the open aperture. This is the perfect lens for reportage, event or wedding photographers.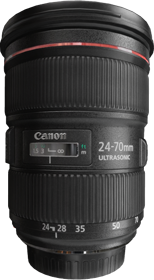 Photo by Canon EOS 5D Mark IV
---
4. Canon EOS Rebel T7i / Canon EOS 800D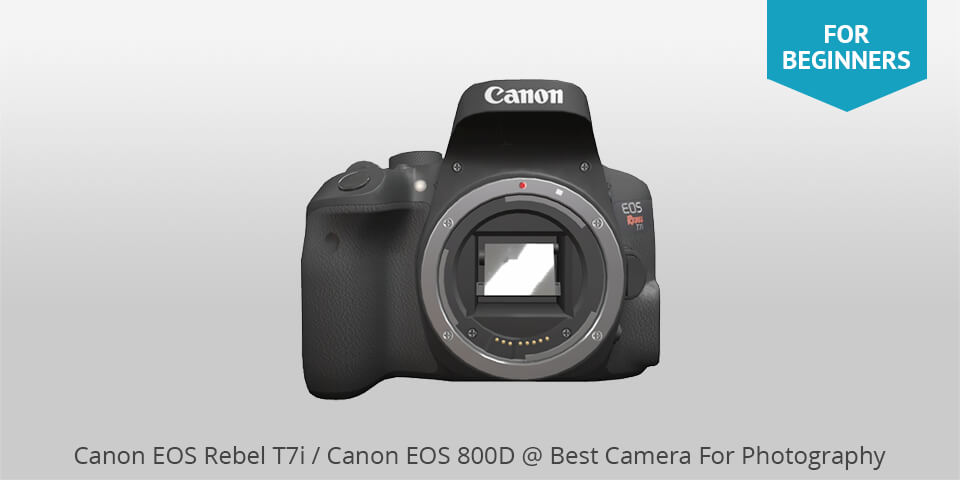 Buy for $700 on Amazon
It is the latest top-quality DSLR camera from Canon. The capabilities of the camera and its new interface will allow anyone to become quite a confident photographer. This is a good camera for photography that has fast autofocus, HDR video support and a swivel touchscreen display. Unfortunately, the camera will seem simple and not functional enough for users who prefer to make videos rather than take photographs. At the same time, it's the best DSLR camera for making home videos with your family and friends. Thanks to the swivel screen and DualPixel AF, the process itself is quite simple.
Recommended camera lens:
Sigma 50mm f/1.4 ART DG HSM Lens for Canon
You will get excellent sharpness and enjoy the absence of a prominent difference between the center and edges of the frame. This lens has low chromatic aberration and low vignetting. With the high-quality manufacturing, thoughtful design, excellent autofocus work and the ability to take attractive images, it's a bargain.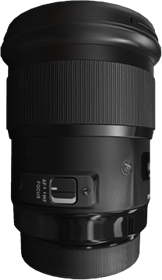 Photo by Canon EOS Rebel T7i
---
5. Fujifilm GFX 50S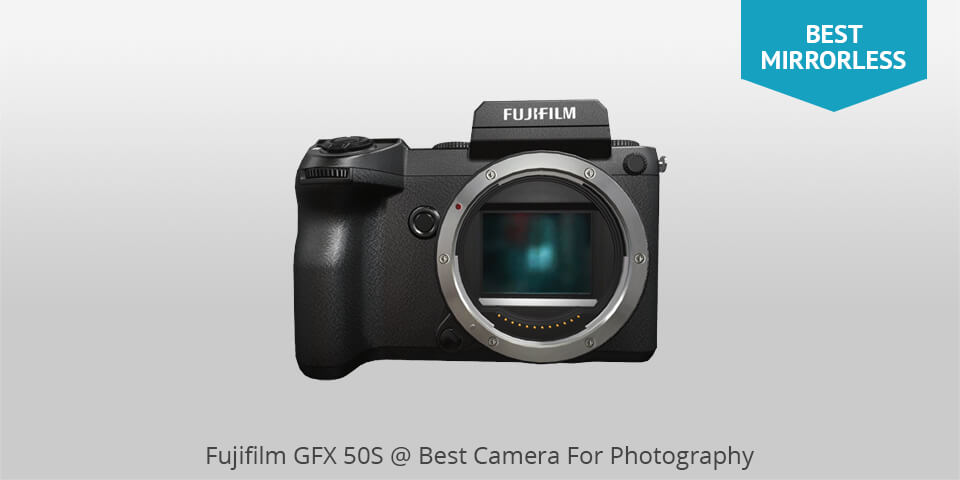 Buy for $5800 on Amazon
This is not the best cheap camera, it is the best mirrorless medium format camera body that can be recommended to those who appreciate the highest quality for the final image. A huge medium format matrix with a resolution of 50 megapixels allows you to get the clarity of the edges, details and low noise at an unsurpassed high level. The GFX viewfinder is one of the best in the class. The camera lacks speed in the continuous shooting, but if three frames per second are odd for DSLRs and mirrorless cameras, then it is a real breakthrough for the medium format.
Recommended camera lens:
Fujifilm GF 32-64mm f/4 R LM WR
The GF 32-64 mm is a sharp lens almost without any chromatic aberrations. It creates very pleasant bokeh, despite the fact that the maximum aperture is f/4. The noticeable optical drawback is vignetting at wide-open apertures, but it can be resolved by stopping down to f/8.
Photo by Fujifilm GFX 50s
---
6. Fujifilm X-T3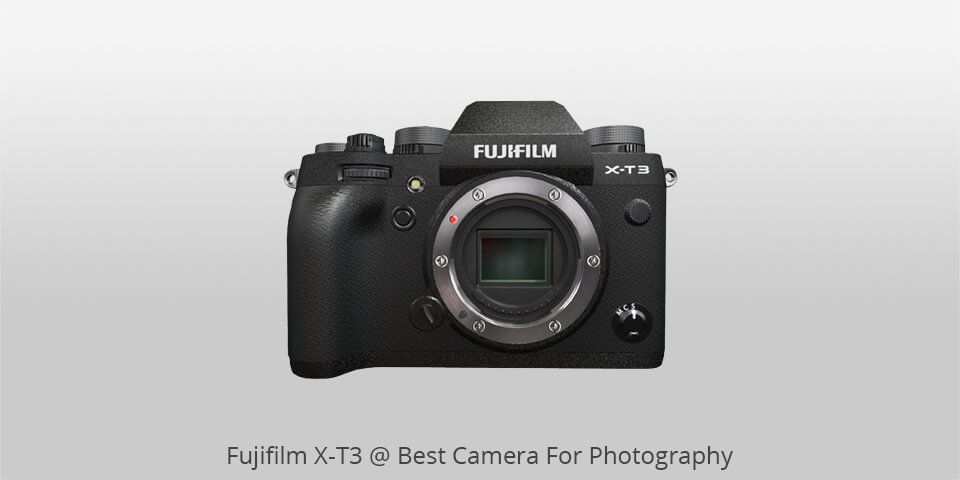 Buy for $1400 on Amazon
If you are interested in good cameras for taking pictures, this device is surely worthy of your attention. This brand-new T model from Fuji is characterized by improved speed and based on the BSI sensor. The speed is the best in its class. It has accurate and fast autofocus in single-shot mode and continuous shooting in batches. The lack of grain with a significant increase in ISO and high maximum video resolution are the main features of this new camera. The photos taken with the Fujifilm X-T3 have excellent sharpness, details and micro-contrast. The camera is characterized by the ability to capture a significant number of elements in bright lights and deep shadows of the shot when shooting in RAW (RAF) for image editing.
Photo by Fujifilm X-T3
---
7. Hasselblad X1D-50c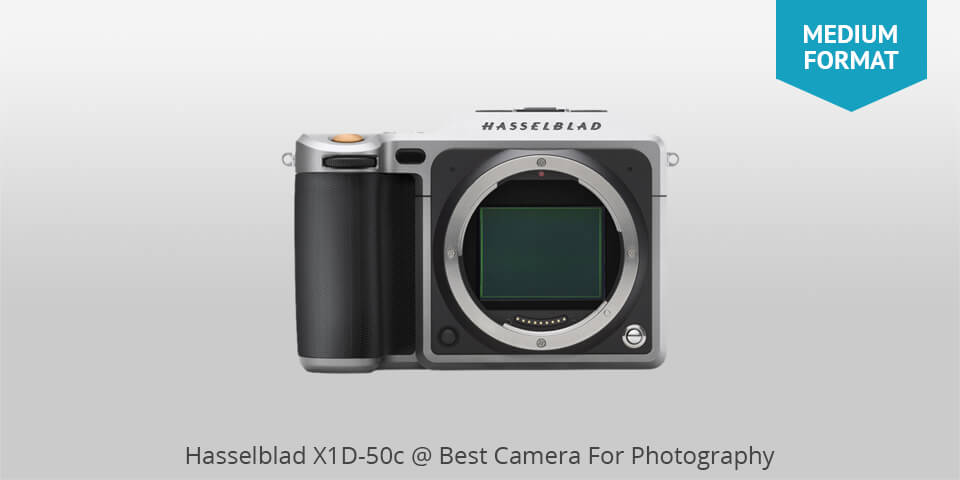 Buy for $9000 on Amazon
The world's first mirrorless medium format camera gives the ability to take photographs of the highest quality. 16-bit images allow you to take a fresh look at the details, color rendering and dynamic range of photos that only medium format can provide. Hasselblad wanted to create a camera for working outside the studio. As a result, this good camera for photography copes with the quality and details of images up to ISO 6400. Of course, the X1D is ideal for studio shooting. Thanks to its lightweight body, the photographer has more mobility. Moreover, the model is distinguished by the synchronization with flashes throughout the entire range of exposures up to 1/2000s.
Photo by Hasselblad X1D-50c
---
8. Pentax 645D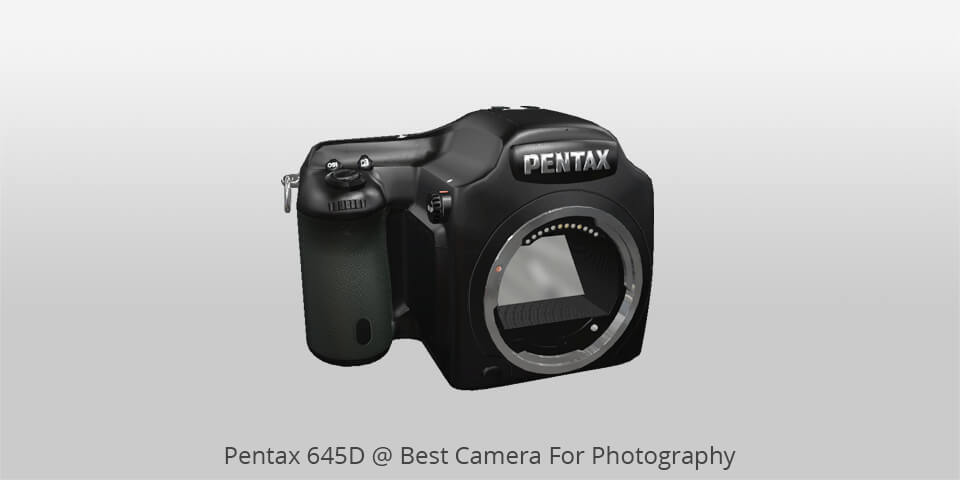 Buy for $3000 on Amazon
This company has always had an unusual take on camera production. Unlike the classic medium format cameras with removable backs, this model is made in the style of DSLR. It has a lens + body. I like the support for old Pentax 645 lenses with preservation of the autofocus function and with Pentax 67 non-autofocus lenses through an adapter. The 645D is famous for its huge dynamic ranges. That means that during photo editing in Photoshop or Lightroom, changes in exposure won't reduce the quality and won't add grain. You can also enjoy the battery which will last for several days of working with the camera in active mode.
Recommended camera lens:
Pentax SMC FA 645 45-85mm f / 4.5
This lens has excellent color rendering. Due to the high-quality anti-reflective coating, the image loses flare and receives bright and contrasting transitions. I like the Quick Select AF/MF mechanism that allows you to quickly switch between focusing modes without unnecessary movements.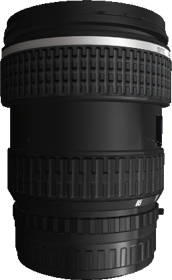 Photo by Pentax 645d
---
9. Leica M10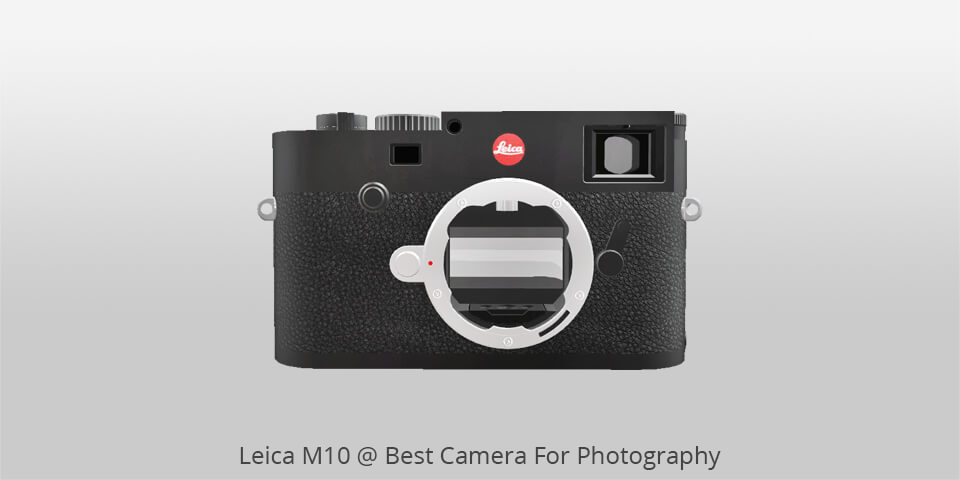 Buy for $7300 on Amazon
Although the Leica M10 is not a piece of equipment for everyone, it can be called the best camera for professional photography. The device wasn't designed to be used by beginners and amateur photographers because each shot must be carefully selected and planned. And the price is TOO high! Thanks to the 2 GB buffer, reportage photography is possible. At the same time, the M10 is not so convenient without an electronic viewfinder that may be purchased separately. You can use the "Live View" mode on the 3-inch high-resolution display instead of the viewfinder. There is no autofocus on M-series lenses. This makes lenses more durable and compact but reduces the speed of work.
---
10. Sony Cyber-shot RX10 III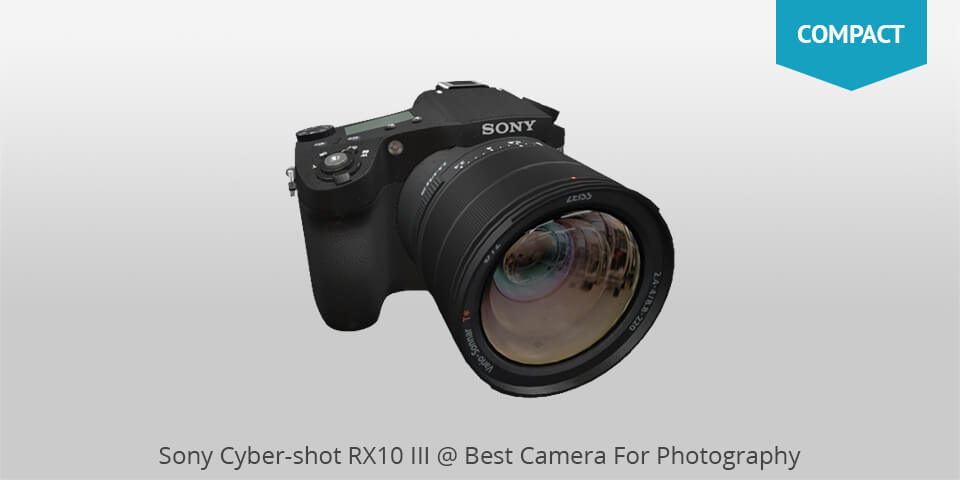 Buy for $1300 on Amazon
The Sony DSC-RX10III is the best compact camera. It is very close to professional DSLR cameras, although it has a built-in lens. The spread of 24-200 mm focal lengths with a 25x zoom will allow you to work with the camera in almost all styles. Autofocus speed isn't too high, which is normal for contrasting autofocus. The size of the matrix is 1-inch. Video recording in 4K and Full HD, along with fast continuous shooting put it in the first place among modern bridge cameras. But it's very expensive!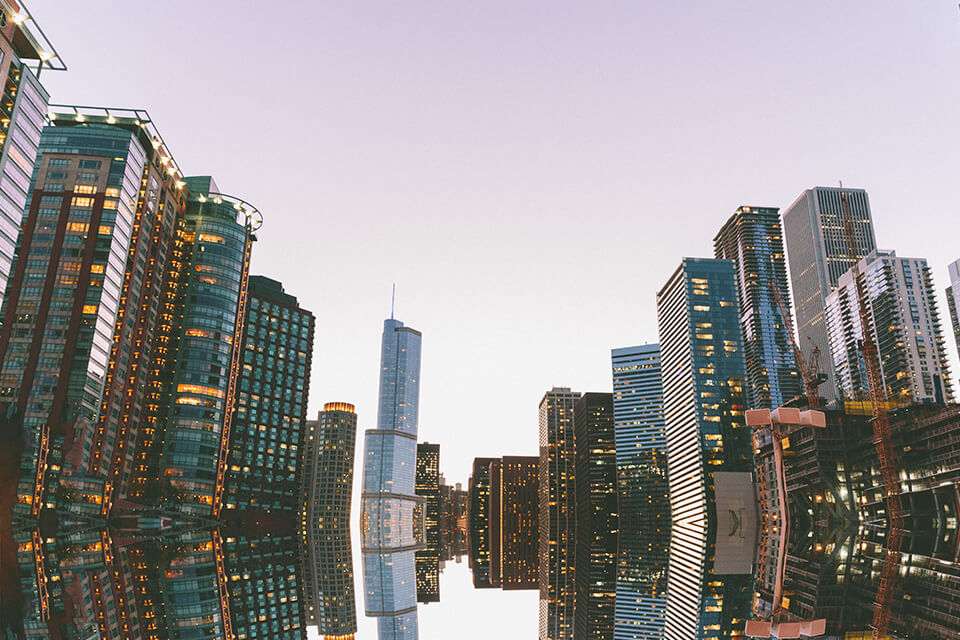 Photo by Sony Cyber-shot RX10 III